Bryant 127A Air Conditioner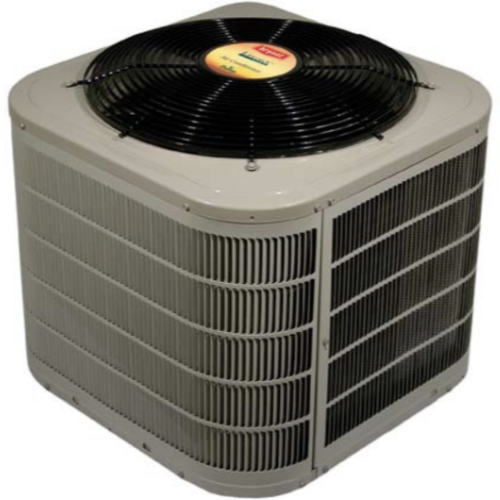 Air Conditioning for Both Comfort and Cost Savings
With our two-stage Preferred™ central air conditioner, you can cut your utility bills yet still enjoy reliable whole-home comfort. It's up to 17 SEER rating delivers energy efficient operation and summer humidity control that's as quiet as running your dishwasher. Some models in the Preferred™ Series may not be eligible for installation in the Southeast or Southwest regions of the country, based on Department of Energy minimum efficiency standards in place as of January 1, 2015. Ask your Bryant® dealer to ensure your new air conditioner meets government regulations for your area.
Cooling Efficiency: up to 17.0 SEER
Compressor Type: Two-Stage
Sound Rating (Decibels): as low as 72
Features
Enjoy cool summer comfort with up to 17 SEER & up to 13.5 EER efficiency
Two-stage operation allows longer, more consistent comfort cycles on low stage for savings and comfort
Enhanced summer dehumidification through two-stage operation
Sound as low as 72 dB (quiet as a vacuum)
Improved indoor air quality
Enjoy energy savings, remote access capability and in-depth energy reporting with the Bryant Housewise™ Wi-Fi® thermostat. 
DuraGuard™ Plus protection system
Environmentally-sound Puron® refrigerant
10-year parts limited warranty upon registration
Specifications
Efficiency Management
Energy Efficiency Up to 17 SEER/13.5 EER
ENERGY STAR® Meets ENERGY STAR® guidelines for high efficiency in all models/sizes
Cooling stages Two-stage operation for efficiency and comfort
Comfort Management
Cooling 2-stage operation for longer low cycle cooling to minimize temperature fluctuation
Dehumidification Better humidity management from 2-stage unit when managed by the Bryant Housewise™ Wi-Fi® thermostat. 
Sound
Quiet levels During most common cooling operating condition: 72 dB    
Conveniences
Remote access Manage your system from afar with remote access when paired with the Bryant Housewise™ Wi-Fi® thermostat
Reminders Automatic maintenance reminders and service alerts with the Housewise thermostat 
Technology
Compressor Two-stage scroll
Refrigerant Puron® refrigerant
Protections High and low pressure switches; filter drier
Controls supported Bryant Housewise Wi-Fi thermostat and other Preferred series thermostats
Capacity 2-5 tons
Aesthetics
Design DuraGuard Plus™ protection: heavy-gauge sheet metal construction; louvered steel coil guard; baked-on powder paint